Since the subprime mortgage mess, many buyers are having a more difficult time obtaining financing for their home.  There have been many changes in the mortgage industry and buyers are required to have higher credit scores nowadays to obtain loans; there are not as many options available for subprime borrowers as there were a few years ago.
Most lenders will no lo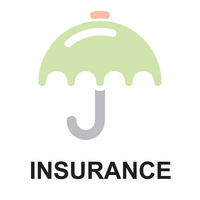 nger consider 100% financing unless your credit is perfect and if the home to be purchased in a declining market, you can forget about it.  Many lenders are requiring at least 10% down for homes located in depreciating markets.
Many Colorado Springs home buyers in the past would finance their loan using the 80/20 product in order to avoid Private mortgage insurance (PMI) but that option is no longer available due to all of the recent foreclosures.  The second mortgage often does not get paid off in these situations and banks lose money, therefore, the 80/20 loan product has been eliminated.  PMI insures the lender in the situation they are not able to recover the loan amount in the event an owner defaults on their mortgage and the property goes into foreclosure.
Unless the buyer has a 20% down payment for the home or finances in such a way as the 80/10/10 (80% first mortgage/10% second mortgage/10% down payment), PMI will be required.  The cost for PMI has increased for buyers as a result of all the recent loan defaults. Even with good credit, a buyer's PMI can be as much as $170 depending on the lender.
It is wise to save up for a down payment to avoid the outrageous cost of PMI each month in your mortgage payment.  There are also other loan options available such as FHA (Federal Housing Administration) loans where the buyer is required to put down a 3% down payment and pay an upfront Mortgage Insurance Premium (MIP).  Many buyers are pursuing the FHA route when it comes to financing especially since the loan amounts were increased recently.  Loan Limits increased to $325,000 for El Paso and Teller Counties.
Remember, the Federal Housing Administration and the Department of Veterans Affairs insures their own mortgages thus not requiring the buyer to pay for PMI.  Check with your lender for details regarding available loan products.
PMI can increase your mortgage payment considerably so work with your lender to view all possible options available to you.  There are many factors taken into consideration when it comes to home financing in Colorado Springs thus, this article is for informational purposes only and buyers should speak with a mortgage professional when looking to purchase a home in the Colorado Springs Area.
For further information on available Real Estate in Colorado Springs contact your Colorado Springs Realtor, Patricia Beck.
Related Posts
5535 Sunrise Mesa Dr, Colorado Springs, CO 80924 Video   Information about…

146 Ely St, Colorado Springs, CO 80911   Video   Information about…

980 Mesa Valley Rd Unit 104, Colorado Springs, CO 80907 Information…