Many buyers forget to take notice of the lighting source during their home search because there are so many other factors to pay attention to!
Also Read:  Some important factors to consider when buying a home in Colorado Springs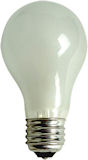 Many homes in Colorado Springs do not have overhead lighting in the bedrooms.  This may not be an issue for some buyers but others may not want to purchase floor lamps and lighting for the bedrooms.  If there is no overhead lighting in the bedrooms, you more than likely not have ceiling fans either.  If the home does not have air conditioning, the home may feel stuffy during the summer months.
Usually, a light switch in the bedroom will be wired to an outlet where a lamp may be plugged in and controlled by the light switch.  Walking around in the dark trying to turn on a light would be a pain otherwise!
Many buyers who prefer overhead lighting in bedrooms or other rooms of the home often ask me if they can add it to the home in the future.
Most of the time, you can add overhead lighting to a home but it may get messy.  The electrical will have to be routed up to the ceiling and
some holes will have to be made in the drywall in order to access and run the electrical wiring.
It is a personal preference when it comes to lighting in a home; I have worked with some buyers who prefer floor lamps while overhead lighting has been necessary for others.  If you require overhead lighting, avoid the hassle of adding it later and just pay attention during your Colorado Springs home search!
Also Read:
Mistakes to avoid when buying a home in Colorado Springs
For information on the buying process and available Homes in Colorado Springs please go to www.patricia-beck.com.
Related Posts
If you are thinking of relocating to Colorado Springs, feel free to…

Many home buyers interested in purchasing a property in Colorado Springs say…

Ideally, buyers want to see the home they are purchasing but…