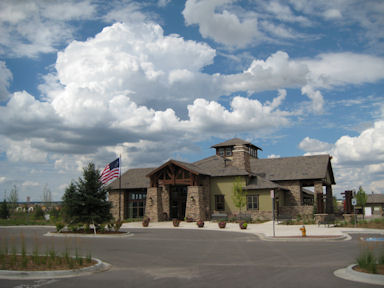 Base pricing for new homes start in the low $200,000 to mid $300,000's; it located near Marksheffel Road and Woodmen Blvd is a community that includes home built by  such as Classic Homes, Oakwood Homes, Todays Homes, D.R. Horton, and Richmond American Homes.  Models in this area of Colorado Springs, have not been built in any other part of the city and builders are required to have four different floor plans.  There are also existing homes in this area that were built by John Laing Homes and Capital Pacific Homes.
Banning Lewis Ranch is a newer sub-division that focuses on a lifestyle for people who desire to live in a community that has many conveniences within.  Banning Lewis Ranch leans more towards the idea of diversity in home builders and designs than typical neighborhoods that are near this location.  The community's goal is to have every home no more than a couple of blocks from trails that lead to parks nearby and many, many trees.
This master plan is expected to take approximately 40 years to complete and will be a city within a city containing:  parks, golf courses, schools, movie theaters, and a mall.  Banning Lewis Ranch is expected to go as far south as Fontaine and has planned to bring water to the southern section of Banning Lewis Ranch via the Southern Delivery System.
Specs:
–Eastern edge of Colorado Springs
–Over 21,000 acres of land
–Plans for residential, recreation and office/retail construction
The Homeowner Value Package costs only $86/month for residents and includes:
Use of the Northtree Ranch House
Fitness Room
Tennis Courts
Jr. Olympic Pool
Kids splash play area
Outdoor veranda with fireplace
Poolside fire pit
Cable TV service with a minimum of 55 channels
High-Speed internet service
Regular weekly trash and recycling pickup
*After the first 2,700 homes are purchased, the board will vote on the monthly fee and it may be subject to change
The initial village Northtree is now open which is located on about 350 acres of land with about 1,000 homes from 4 different builders including a trail system, parks, pools and a Kindergarten through 8th grade public Charter school (School District 49).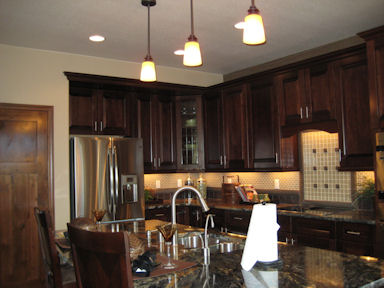 Model homes are currently open in Northtree for buyers in Colorado Springs to view.  For more information visit Banning Lewis Ranch.
To find out more about Colorado Springs Realty and The Colorado Springs Area contact me or visit my website.
Related Posts