It is not uncommon for buyers to find a home that looks great from the pictures and become disappointed once they see the home in person.  Maybe the property was too close to neighbors or across the street from a strip mall.  Viewing homes for sale in Colorado Springs online is convenient but definitely not the same as driving by the home to see what it's really like.
Thanks to Google Street View, looking for homes online just got better!
Google Street View is an awesome 360° tool that allows users to view a specific home, the street it sits on, the topography, and the home's surroundings.  Seeing everything at street level, it's like you are really there!
Since this is a newer tool, there are still areas that Google has not driven through to take pictures of with their van.  If you take a look at the listing map for a specific home for sale on my Colorado Springs Home Search, the areas on the map highlighted in blue have the feature available, while the gray areas on the map do not have it available yet. Take a look at the image below for example: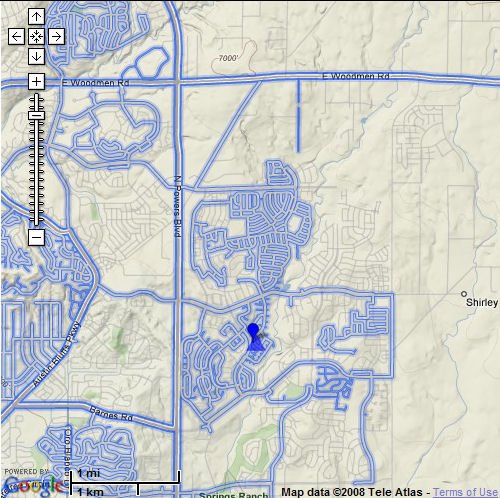 More buyers will begin utilizing this tool when looking to purchase a home in Colorado Springs.  Begin your Colorado Springs Home Search now and see what Google Street View has to offer!
Colorado Springs Realtor Patricia Beck, providing real estate services to home buyers and sellers.
Related Posts
If you are thinking of relocating to Colorado Springs, feel free to…

Many home buyers interested in purchasing a property in Colorado Springs say…

Ideally, buyers want to see the home they are purchasing but…