If you are looking to buy a home in Colorado Springs, the orientation of the home may be an important factor to you.  It's easy to forget about snow in Colorado when looking for a home during the warm months and although we may not receive as much snow as in previous years, it does still snow here.  If you purchase a North facing home in Colorado Springs, plan on using your snow shovel during the winter months.  The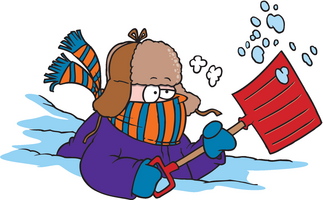 driveway can become icy and the snow will not melt as quickly when compared to the homes facing other directions in Colorado Springs.  Walking around a neighborhood after a blizzard a few years ago, I noticed all of the driveways facing North had so much snow unlike their neighbors across the street.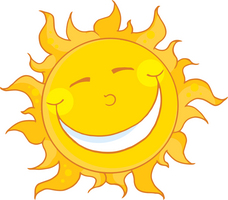 As a result of less sunlight during the day, rooms on the North side of the home will be much cooler.  With the sun hitting the back of the home most of the day, opening the blinds of south facing windows will provide passive solar heat during the winter months.  Keep in mind South facing windows that do not have a protective coating to block UV rays, furniture and flooring may fade.  If would like to increase the amount of sunlight coming into the North side of the home, having solar tubes or skylights installed is helpful.  On the other hand, multiple windows on the North side of the home may result in heat loss during the winter.
Choosing plants for your garden will take some planning.  For example, roses need sunlight (6+ hours a day) and they may not fair as well in a North facing yard so you may want to choose hardy plants that require less sunlight.  If you have a deck in the backyard, it will most likely require more maintenance (e.g. applying stain more frequently) due to the southern exposure.
I wouldn't completely rule out North facing homes since there are multiple factors that go into making a decision on which home is right for you.  Regardless of a home's orientation, don't forget to find out the average utility cost.  House orientation, quality of building materials, and green features will impact monthly utilities.
Contact me about buying a home in Colorado Springs at 719-660-9058
Search for homes in Colorado Springs
For more information on Colorado Springs Real Estate or the Colorado Springs Area contact me or visit my website.
Related Posts
If you are thinking of relocating to Colorado Springs, feel free to…

Many home buyers interested in purchasing a property in Colorado Springs say…

Ideally, buyers want to see the home they are purchasing but…