Many buyers are reluctant to step into the market to begin looking for a home in Colorado Springs and are waiting for prices to drop even more. Although house prices are a factor, don't forget about interest rates.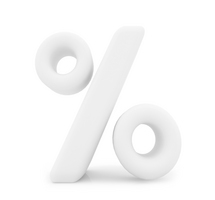 Interest rates are expected to climb and a buying a house with a higher interest rate can cost you more in your monthly mortgage.
With a $1,200 mortgage payment, buyers can get into a home for $200,000 at the 6% interest rate.

If the rates increase to 7%, a $1,200 payment will only get buyers a mortgage loan of $180,000.
Keep a close eye on interest rates if you are sitting on the sidelines and waiting for home prices to keep falling before buying a home in Colorado Springs.
Home inventory in El Paso County is ample so buyers in Colorado Springs have a large selection of homes to choose from; sellers are also offering more incentives including seller paid closing costs.  Take advantage of the current real estate market in Colorado Springs, invest in real estate property now!
For information on the buying process and available Colorado Springs Housing please go to www.patricia-beck.com.
Related Posts
5535 Sunrise Mesa Dr, Colorado Springs, CO 80924 Video   Information about…

146 Ely St, Colorado Springs, CO 80911   Video   Information about…

980 Mesa Valley Rd Unit 104, Colorado Springs, CO 80907 Information…