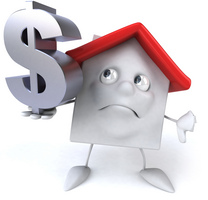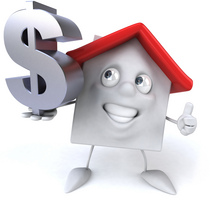 The buying process has become a bit more complicated than it used to be now that we have more distressed properties for sale in Colorado Springs.  Unless you are paying cash for a home, the lender is going to require an appraisal.  Appraisal issues are not uncommon in this market and often times, appraisers that do not even live in Colorado Springs are performing the appraisals.  Many of these appraisers from other cities may not  be as knowledgeable of the real estate market or areas in Colorado Springs when compared to local appraisers.
Many buyers wonder what happens if the home comes in higher than the agreed purchase price.  Nothing, but you can compliment your real estate agent for negotiating a good price on your behalf!  Buyers are not required to tell the seller what the appraised value came in at.
Although the buyer and seller may agree on a price, the appraisal may not support the contract purchase price.  So what happens when a home does not appraise?  A home buyer in Colorado Springs has a few options:
1.) The seller can reduce the contract purchase price.  Some appraisals such as FHA or VA appraisals can stick with the property so if the seller wants to move forward and sell the home, reducing the price to the appraised value may be the only option.  The bank is not going to loan a buyer money to buy a home that is worth less than the loan.
2.) Reconsideration: The listing agent may have a sold comparable that was not used in the appraisal or clarify inaccurate information in the appraisal report.  If the appraiser is willing to make changes or adjustments to the appraisal,  the final appraised value may come in at the agreed price.
3.) Terminate the contract:  If the seller is unwilling to adjust the purchase price, the buyers may elect to terminate the contract and find another property that meets their needs.
4.) Come up with the difference:  Although it may not be a wise option, the buyers can come up with the difference at closing if they really want the home and have the cash to fill the gap.
5.) Appraisal issues.  The appraiser may have conditions that must be met before the loan can be approved.  If an older home has peeling paint on the exterior, the seller can remedy the issue and the appraiser can come back out to confirm the appraisal requirements were resolved so the lender can approve the loan.  There is a cost associated with an appraiser coming back out to a property.
For information on the buying process and available Homes in Colorado Springs please go to www.patricia-beck.com.
Related Posts