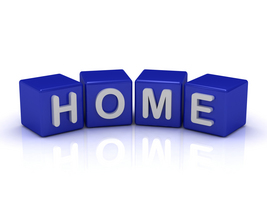 The walk through is one of the last steps in the buying process of buying a home in Colorado Springs.  It is not uncommon for buyers to schedule their walk through of the home they are purchasing the day of closing and in many instances, immediately before closing.
If nothing goes wrong, a walk through right before closing is okay but what if something does?  Closing may be postponed depending on the issue that arises during the buyer's walk through which can result in other problems including having to reschedule movers or being without a place to live.
Buyers who are purchasing a vacant home may not be concerned with performing a walk through since the home is vacant and they do not have to be concerned with sellers damaging floors, walls, etc… when moving out.  Even if a home is vacant, buyers should complete a final walk through of the property.  Unexpected issues such as a flooding, appliances or home components no longer working, vandalism, or a break in may arise.
By performing the final walk through in advance, all parties have time to work through any problems prior to closing.  Buyers can always perform another walk through right before closing if needed.
Performing a thorough walk through is important so buyers need to set aside enough time to do it!
Contact me about buying a home in Colorado Springs at 719-660-9058
Related Posts
If you are thinking of relocating to Colorado Springs, feel free to…

Many home buyers interested in purchasing a property in Colorado Springs say…

Ideally, buyers want to see the home they are purchasing but…