This post is a continuation of Buying a fixer upper in Colorado Springs – Part 1 if you are considering to purchase a home that requires work.
3.  Do you have the time and the patience to remodel a home? Whether you interested in remodeling one room or gutting the entire house, patience is a must.  Materials may not be delivered on time, something may go wrong during the remodel and have to be re-done (yes, this happens), or it may be an extensive overhaul and requi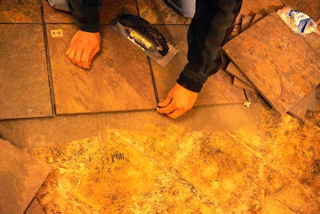 re more time.  If you are doing the work yourself during free time, it will probably take longer than hiring a contractor.  Either way, you had better have patience and if you don't, reconsider buying a fixer upper in Colorado Springs!
4.  Are you going to re-sell the home in a few years? If you do not plan on living in your Colorado Springs home forever then make sure and take that into consideration with the remodels you complete in the home.  Make tasteful choices with color schemes and types of material used that would appeal to many buyers.  In other words, do not paint the kitchen teal!  Instead, paint the home with neutral colors.  Do not install blue stained hardwood floors (they do exist!), choose a durable wood that will appeal to more buyers in Colorado Springs.  Going to live in the home forever?  Then by all means have at it!
Read Also:
Buying a fixer-upper in Colorado Springs – Part 1
How to find foreclosure properties in Colorado Springs
For information on the buying process and available Homes in Colorado Springs please go to www.patricia-beck.com.
Related Posts
If you are thinking of relocating to Colorado Springs, feel free to…

Many home buyers interested in purchasing a property in Colorado Springs say…

Ideally, buyers want to see the home they are purchasing but…