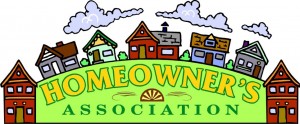 Many buyers think about the amount of their monthly mortgage payment when purchasing a home and often overlook HOA dues.  There are many neighborhoods in Colorado Springs that do not have a Home Owner's Association (HOA) but many condominiums, townhomes, and single family homes in newer neighborhoods have active HOA's.  A mortgage loan officer does consider HOA dues when calculating a buyer's monthly payment, not just the mortgage payment alone.  Buyers should have a budget to make sure their monthly income will cover the mortgage payment and HOA dues for the property they plan on purchasing.  Some HOA dues are monthly while others may be quarterly or yearly.
There is another factor buyers should consider with HOA dues.  A buyer's monthly payment increases approximately $5 for every $1,000 increase in purchase price.  HOA dues at $100/month is equivalent to going up $20,000 in price for a home which is substantial.  If a buyer is looking at the top of their price range and finds a town house with monthly fees of $200, he may not qualify to purchase the property once the HOA dues are added into the equation.  Conversely, if a buyer qualifies to go up in purchase price, the buyer may want to look in a higher price range instead of having the HOA fees.
It is important to take HOA dues into consideration when purchasing a home in Colorado Springs.  Buyers should have their Colorado Springs Real Estate Agent find out what the HOA dues include.  Some HOA's only maintain the green areas in a complex or a neighborhood while others may also include trash disposal or snow removal.  Trash removal costs approximately $60/quarter for home owners in Colorado Springs; if the HOA fees include garbage it may be more worthwhile.
For more information about Colorado Springs Homes for sale visit my Pikes Peak MLS search.
Related Posts
If you are thinking of relocating to Colorado Springs, feel free to…

Many home buyers interested in purchasing a property in Colorado Springs say…

Ideally, buyers want to see the home they are purchasing but…